Why is Delegation Important?, with Wendy Papasan
Episode 169:
Building a big abundant life relies on setting significant goals and refusing to shrink them — and to do that you need to embrace leverage. A well structured team can help to provide the means to have a big abundant life. Our guest for this episode, Wendy Papasan, helps us to understand why delegation is important and why who you work with is more important than how hard you work. Hear insights about:
When Wendy recognised the power of leverage and the need for it in her business
Why hiring an assistant was a game changer for Wendy
Outsourcing gives other people opportunities to grow — when you create more business than you can handle as you are creating opportunities for others
The main reasons people are afraid to outsource
When everybody is in the right seat on the bus on your team, you give a way better customer experience
Learning how to hire and train great people is a skill most people have to learn
Leverage is a one step back two steps forward skill that you can learn how to master
The Importance of Delegation
Wendy shares some really powerful insights into building a successful business and building a big, abundant life this week. We discuss why it's important for people to realise that the only difference between you and the person living the life that you admire and aspire to have is that they've decided to do it. And the truth is that they've fallen on their face, but what makes them successful is that they got up, they changed direction and they made the decision to just keep going.
When you decide to live a bigger life you have to accept help where you need help. Wendy describes why she wanted her big life to be a team effort, she didn't want to hoard all the roles and opportunities, she wanted to share them with the people around her. Which is why she was so receptive to the idea of leverage and aligns herself with people who are more talented in certain roles than she is. The key to success is who you get into business with not how hard you work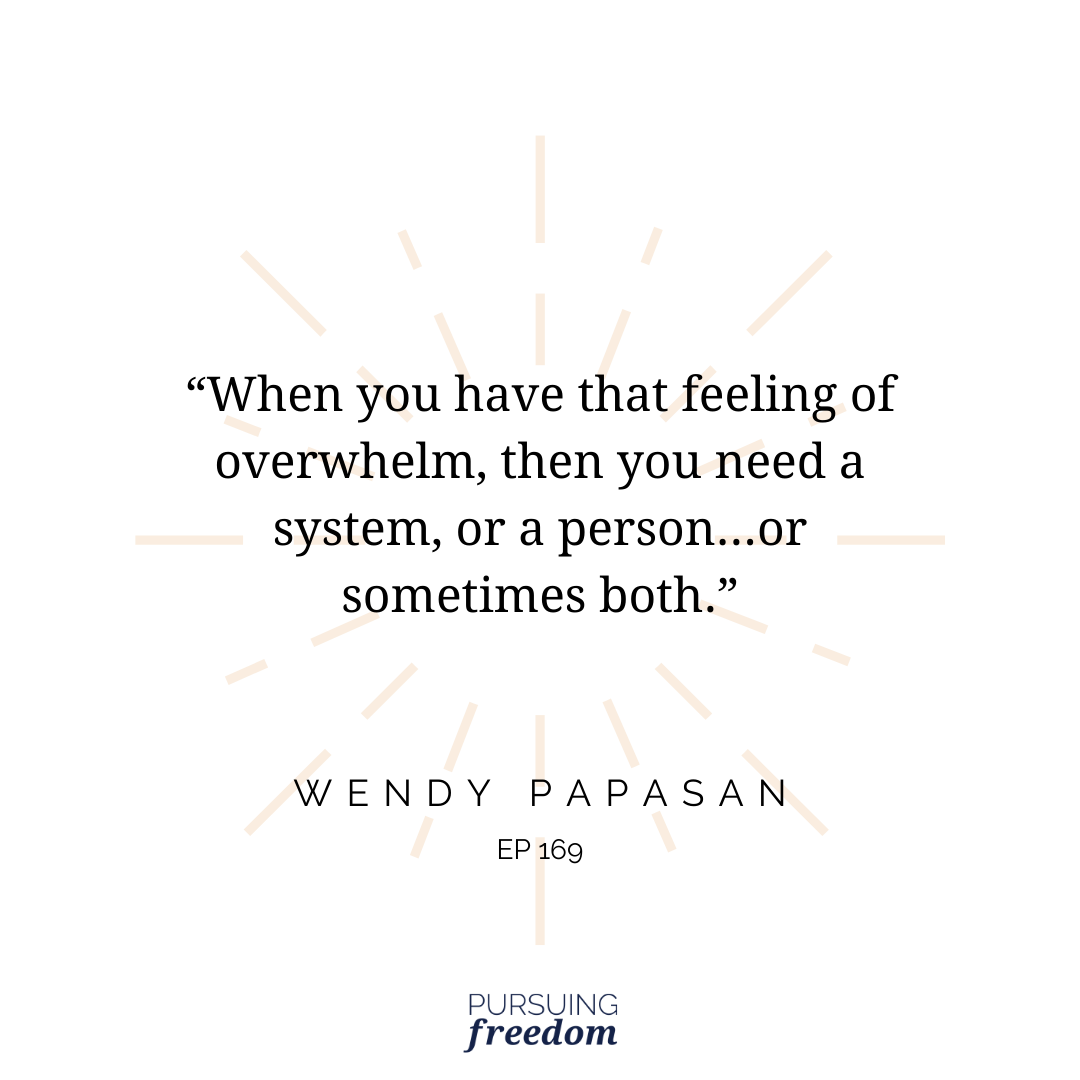 About Wendy Papasan:
Wendy leads real estate teams in Austin, Houston, and San Antonio, Texas. In 2009, she was a stay-at-home mom making no income; since then, the Papasan Properties Group has helped more than 1600 families totaling more than half a billion dollars in home sales.
In addition to her real estate business, Wendy is the co-host of the popular Empire Building podcast and a sought-after international real estate speaker. As an active real estate investor for nearly two decades, she loves helping her clients and team members become millionaires. In addition to her real estate business, she is the founder of Papasan Homes and co-founder and Chairman of the Board for Her Best Life, an organization that amplifies the lives and voices of women in business around the world.
A community activist and philanthropist, Wendy is active on the board of KW Kids Can, a non-profit that helps young adults think bigger and find their mission. She and her husband have helped raise more than $1 Million for children with cancer. She is married to New York Times best-selling author and Keller Williams Vice President of Strategic Content, Jay Papasan, and they are the proud parents of two teenagers and a dog named Taco.
How to Connect With Wendy Papsan
Balanced Growth Course:
Additional Resources: