The Power of Intention, with Tami Pardee
Episode 181:
Harnessing the power of intention through intention setting can help you recognize opportunities, achieve your business goals, and build the life you've always wanted to live.
What you will learn in this episode:
Why Tami initially avoided real estate work after growing up in that world — and why she ultimately decided to return to her roots
How her backgrounds in entertainment and production in LA inspired her to create a new model for success in the real estate industry
The differences between the traditional real estate model and the "Production" model Tami has implemented for her business
How Tami intentionally built her team of agents and brokers before real estate teams were really a thing
Why she believes one of the best ways to offer value to others is to be an active listener and learner
Ways agents and brokers tend to "get in their own way" – and how they can stop sabotaging their own success
Why Tami likes to remind her clients that "she's the captain of the ship, but they OWN the ship"
The importance of implementing boundaries for yourself, and for your business
How Tami leads her own team with boundaries, intention-setting, and a commitment to finding joy and "play" in their work
The incredible ways that Tami's personal and professional life have changed as a result of her intention setting
How Tami is helping people from all over the world set intentions, find hope, and discover purpose for their lives through Life Change Warriors
The Power of Intention
From changing her business to changing her life, Tami Pardee knows firsthand that the key to realizing our potential lies in the power of intention setting.
Throughout our awesome conversation on this week's episode of the Pursuing Freedom podcast, Tami offers up several examples of how the power of intention has shaped her own life — from changing how she works, leads her team, and influences her industry to the ways she is helping to change the lives of people all over the world through Life Change Warriors.
Changing Our Work
Tami has been in the real estate world her entire life. After growing up with parents who were builders and designers, she intentionally made the decision to avoid real estate work —and the entire industry, really — in her early career. That pivot led her to LA, and to an exciting career in entertainment and production. But, as fate would have it, even while working in an industry so vastly different from the one she'd grown up in, Tami couldn't help but find herself being drawn back to real estate. When she ultimately decided to return to her roots, she was determined to do so in a way that not only changed the way she worked but changed the entire landscape of the industry.
Tami felt that the traditional real estate model was "broken." And, since her experience was in production, she used it to shake up the industry in order to do things differently on purpose. Spoiler alert: it worked. Spectacularly. The "Production Model" that Tami implemented for her team not only proved highly successful for her business and her clients, but it allowed her to cultivate a genuine team dynamic long before real estate teams were ever a thing. Now, that team has become a family, and that production model has reshaped the entire real estate climate in the greater LA market.
Changing Our Lives
As if her success with her business wasn't enough to reinforce Tami's belief in the power of intention (not to mention ours!) she also shared several ways that intention setting has impacted her own life. From discovering, defining, and defending her personal boundaries, to helping her build the life she always dreamed of living, for Tami, the common denominator has always been her faithfulness in setting intentions for her life, her leadership style, and her vision for her future.
By following through on those intentions, Tami has not only created a life she loves, but through her incredible work with Life Change Warriors, she has also created opportunities for people all over the world to change their lives as well. Her advice to anyone looking to embrace change in their own life? Just start. It is never too late to put your dreams into action, and it is NEVER too early to start building a life you don't need a vacation from.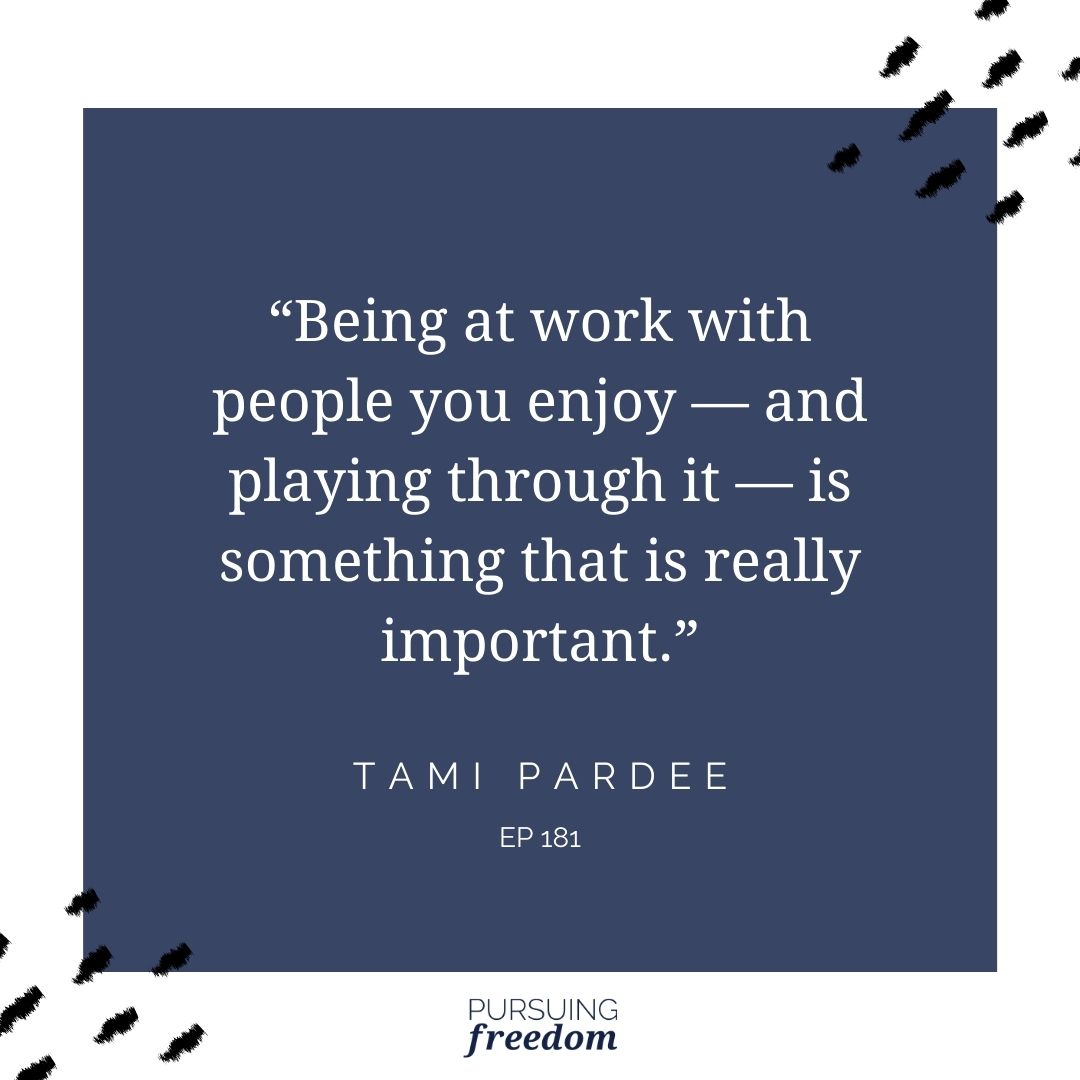 About Tami Pardee
Founder and CEO of Pardee Properties, Tami Pardee has established dramatic new standards of success in real estate. She is the creator of a cutting-edge concierge brokerage model, using specialized teams to create life-changing client experiences in buying and selling homes. Since its inception in 2005, Pardee has sold over $5.2 billion worth of residential and commercial real estate across California.
Ranked as one of the top 10 real estate agents in California since 2008, Tami has represented A-list celebrities and tech industry pioneers, as well as advised some of the world's most renowned architects in their developments, including Frank Gehry and Marmol Radziner.
Tami has always put her heart into the communities she serves. In the past 16 years, Pardee has donated over $1.5 million toward uplifting underserved areas of Venice and West Los Angeles. In exercising her passion for helping others, Tami established the Life Change Warriors foundation allowing people from all walks of life to face their fears, set goals, and have a life plan for achieving their dreams. From coaching homeless pregnant women to helping underprivileged youth tap into the arts, Tami's passion is to help Life Change graduates "star in the life they love."
How to Connect with Tami Pardee
Balanced Growth Course:
Additional Resources: