Finding Your Authentic Real Estate Marketing Plan, with Elisha Lopez
Episode 175:
Today on the show, my awesome guest, Elisha Lopez, shares her valuable insights on why the key to a solid real estate marketing plan lies in sharing your authentic voice and knowing who you are at your core.
What you will learn in this episode:
Elisha's backstory and why she learned the real estate business from the inside out
How her initial career plan went south and how she pivoted into real estate
The importance of getting out of your comfort zone and finding new opportunities
Elisha's experience of being part of a husband-wife team and why it works so well
Why Elisha loves the privilege of serving and helping others
The importance of marketing strategy and Elisha's actionable ideas on going out there and finding more business
How to be your authentic self in the real estate business and strategically build relationships so that you can develop that predictable business
Why Elisha and her husband personally train and mentor new agents at their school
How company culture impacts sales
How Elisha navigated her fear of letting go when it came time to step back from handling clients
Ways that Elisha supports her agents to allow them to grow
How to Strategically Choose a Real Estate Marketing Plan
I was so honored that Elisha could join me on the show this week; this amazing woman has three kids, she leads a brokerage, and she's a committed mentor to her real estate students.
I was excited to dive into a detailed discussion with Elisha about how her company, Ocala Realty World, leverages strategic marketing to attract leads. Elisha gives some super valuable actionable tips for listeners ready to level-up their real estate marketing plan, showing how to get out there and find business opportunities. She describes why the core principles of real estate never change and highlights the importance of the human connection no matter whether you're using social media or simply getting out in your community and meeting people.
People make heart-centered decisions — even when we feel like we're being analytical, our emotions are often in charge. Which is why it is so important to be genuine and authentic in your marketing and in how you behave. Because if you're not going to BE you, people are going to see that, and they're not going to want to work with you.
Using Your Authentic Voice
I honestly never fail to be blown away by the sheer diversity of individuals who find success and happiness in the real estate business. And I genuinely believe that it's a testament to the principle of being yourself — because you are already enough.
When I discussed this with Elisha, we agreed that people struggle when they have no plan, so they try and mimic other people. Being authentic is key to allowing potential clients to know, like, and trust you, but there are also steps you can take to avoid analysis paralysis and strategically build relationships so that you can develop that predictable business. Elisha shares her insights into the importance of decisiveness and clarity around your core values, who you are, and what lights you up. She emphasizes that when you're clear about who you are to your core, everything just starts to flow naturally.
And those same principles apply when you scale your business, too. I know there will be people listening to the show who are actually overwhelmed with business; and they're in the burnout phase. Elisha shares some real golden nuggets of advice on why we need to stop resisting the idea of bringing on team members and shares how she moved from dealing directly with clients to focusing on mentoring and supporting others.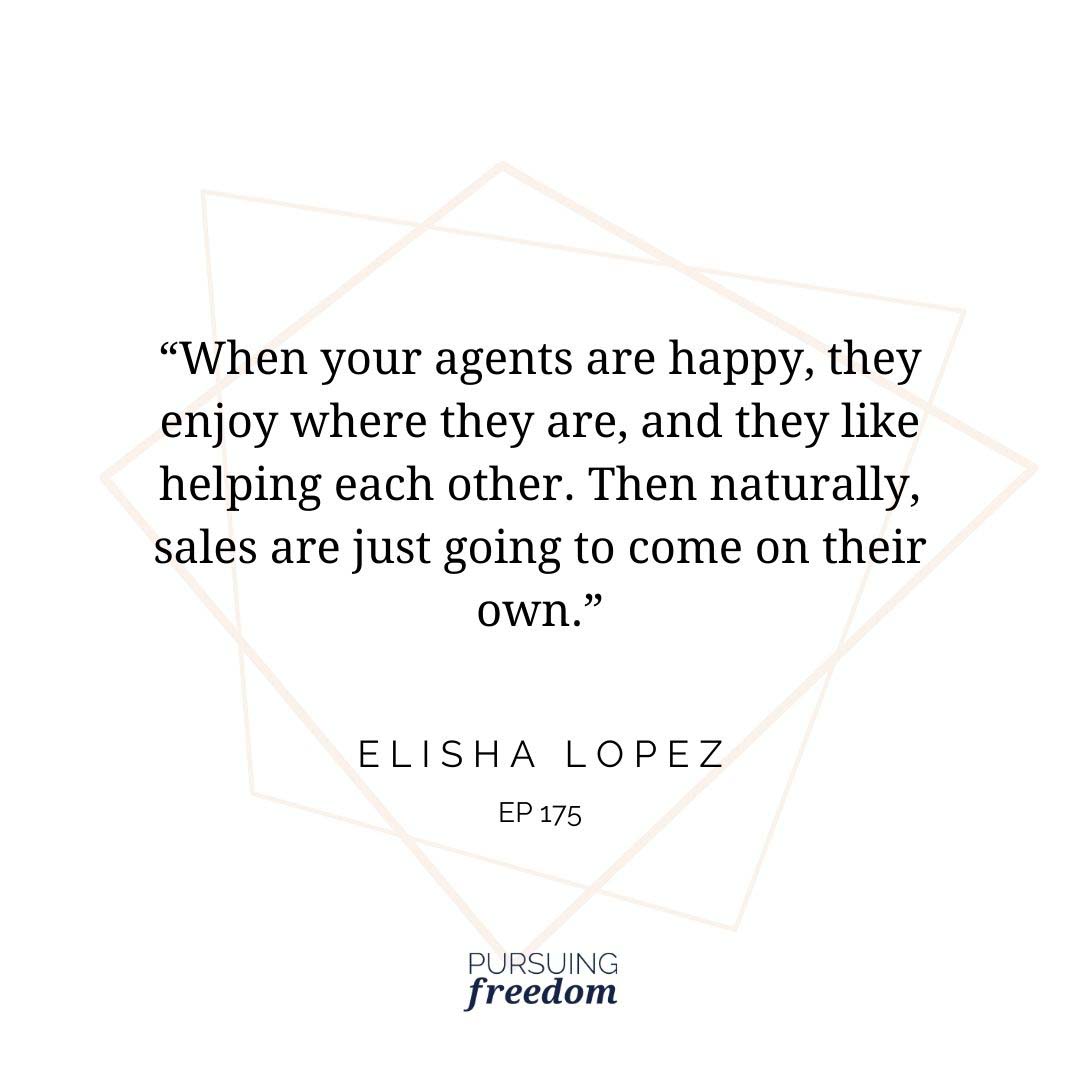 About Elisha Lopez
Elisha Lopez is a real estate broker and owner of Ocala Realty World in Central Florida. Elisha has more than 20 years of experience in real estate, with over 10 of them as a Broker/Owner and leading a large team and brokerage.
She's also the founder of the ORW School of Real Estate, which serves real estate students seeking licensure in Florida. In her courses and training sessions, Elisha shares her unique real estate expertise, insider tips, and digital marketing strategies. Elisha is a graduate of The Art Institute of Fort Lauderdale, where she earned a bachelor's degree in interior design. Elisha's number 1 goal in business and in life is to help others. She operates Ocala Realty World with her husband and brokerage partner, Luis Lopez, who first encouraged her to start a career in real estate two decades ago.
How to Connect with Elisha Lopez
Balanced Growth Course:
Additional Resources: