Quitter's Manifesto with Tim Rhode and Pat Hiban
Episode 188: The Quitter's Manifesto with Tim Rhode and Pat Hiban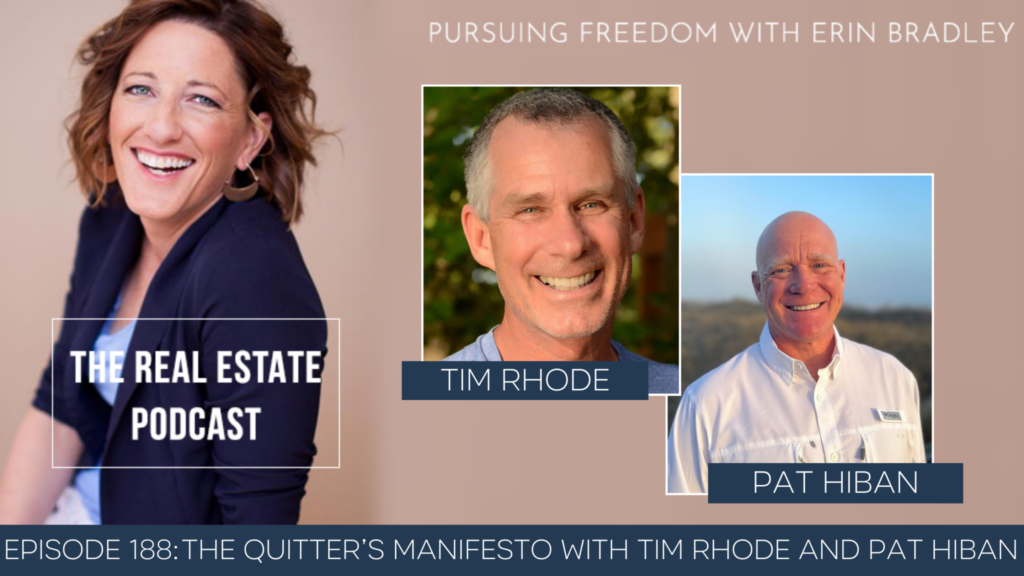 The Quitter's Manifesto: Why quitters sometimes do win! 
In this episode, learn how two real estate rockstars consistently fired themselves from activities that no longer served them, in order to take their lives and businesses to new heights. 
Here's what you'll hear: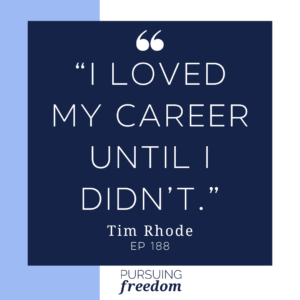 About Tim Rhode & Pat Hiban
TIM RHODE is the co-founder of GoBundance and the founder and President of 1Life Fully Lived, a 501c3 nonprofit organization that helps at-risk youth and adults emerging from hardship to roadmap their dreams and live their best lives. Though he comes from a humble background, Tim went on to retire financially free by the age of forty and since founded multiple successful companies and wrote a best-selling book, Tribe of Millionaires. Tim is committed to helping people of all ages and stages of their lives plan their best future, and his passions include spending time with his family, fitness, skiing, hiking, and mountain biking. He currently lives in Portola, California.
PAT HIBAN is a New York Times, Washington Post, and USA Today best-selling author and a "Quitter" of twelve years strong. Despite being one of the only residential real estate agents to hold the title Billion Dollar Agent–having sold more than 4,000 homes with a billion dollars in volume–he quit his thriving career in real estate sales so he could invest for passive income, spend more time with friends and family, and travel the world. Now, he primarily invests in single-family homes, multifamily properties, and commercial real estate as a general partner of his company, DAPT Acquisitions. He wrote 6 Steps to 7 Figures, co-authored Tribe of Millionaires, and co-founded GoBundance, a business mastermind that has grown to more than 1,000 active members. Pat currently spends his time in Charleston, South Carolina with his wife of thirty years.
How to Connect With Tim Rhode
How to Connect With Pat Hiban
How to Connect With Erin Bradley
Balanced Growth Course: