Organizing Your Business to Support Your Lifestyle, with Cari Heibel-Briner
Episode 130:
Cari Heibel-Briner explains her philosophy of organizing your business to support your dream life so you can enjoy success! Hear insights about:
Cari's success journey in real estate and real estate coaching
Cari's struggle with surviving success and how she overcame it
How to organize your business to support your dream life
Why Cari eventually found peace by looking inward instead of blaming her unhappiness on the job
Why you need to have goals for all areas of your life, not just business
4 steps you can take to truly change into who you want to become
How to enjoy the present without sacrificing success
Balancing Success and Happiness in Real Estate
Cari Heibel-Briner now serves as the President of Coaching at Adam Hergenrother's newly launched real estate coaching program. If you didn't get a chance to listen to my episode with Adam, you can find it here. Cari speaks our language, and her philosophy is deeply-aligned with our mission, vision, and values here at Pursuing Freedom. In this episode, Cari joins us to talk about organizing your business to support your dream life! She shares her journey into real estate coaching and explains her approach to goal setting in life and business so you can truly change into who you want to become!
Surviving Success
Cari describes the dilemma of surviving success with more accuracy and clarity than I've ever heard before. In the time it took Cari to become a top producing agent and a stellar team leader, she found herself struggling to cope with the new demands of her job. Before organizing her business to support her dream life, she spent months and years blaming the job for her unhappiness instead of looking inward. When the business starts to consume all of our energy, it creates resentment that forces us to either play it small or sacrifice everything for success. The problem is not within the job, it is within ourselves.
Organizing Your Business in Alignment with Your Lifestyle
It's important for real estate professionals to understand that you can enjoy success and a fulfilling life simultaneously; it doesn't have to be a tradeoff. The problem is that we get caught up in our careers and lose focus on everything else. This is okay when you're starting out, but it will quickly turn into a vicious cycle if you're not consciously setting goals for your life and your job at the same time. The visioning and goalsetting processes we use are about organizing your business in alignment with your lifestyle goals, not independent of them! The truth is…you can have both!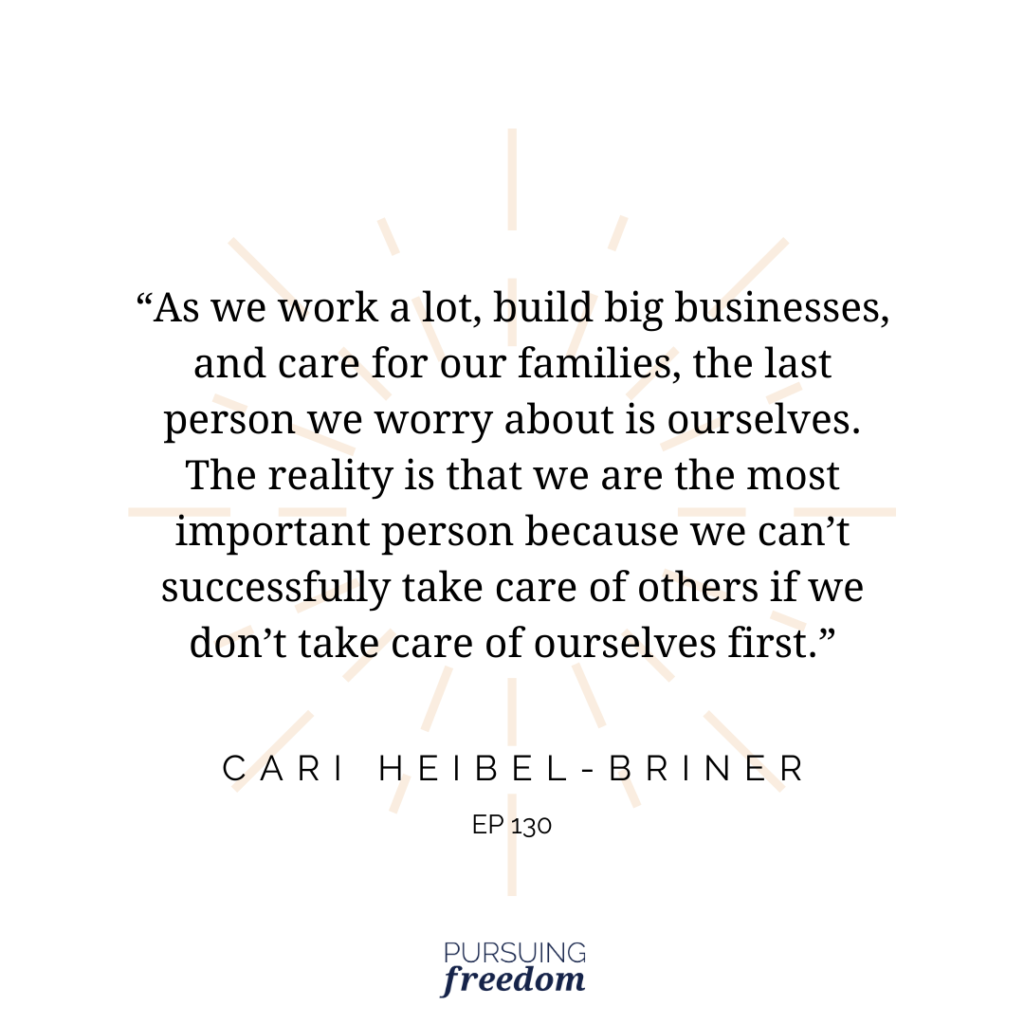 About Cari Heibel-Briner
Cari Heibel-Briner, President of Coaching at Adam Hergenrother Coaching, was a top producing real estate agent for 10 years. Then as a team leader, she took her market center to the #1 real estate office in the state in closed transactions while growing the market center from 80 to over 300 agents with 40 real estate teams. This experience and her leadership as the previous Director of Expansion for Hergenrother Realty Group (HergGroup) has resulted in Cari successfully recruiting over 500 people to the real estate industry and helping build over 60 real estate teams nationally since 2012. As part of the HergGroup leadership team, she helped expand the team to its current 30 locations across the country with over 220 agents doing over $444M in sales volume annually.
Cari is fiercely committed to her own personal growth and uses all of her challenges and experiences to inspire others to transform their lives. She lives in Idaho with her husband and their blended family of 4 boys. She is running her first marathon in 2020 (as a non-runner!) to increase her emotional fitness and inspire others to grow and change their lives as well.
How to Connect With Cari Heibel-Briner
Balanced Growth Course:
Additional Resources: