Scaling Your Real Estate Business, with Misty Soldwisch
Episode 173:
As your business evolves, you inevitably hit new ceilings and face new challenges. In understanding how to scale your real estate business you learn that with the right people and systems in place, you can solve any problems that arise and move forward with confidence.
What you will learn in this episode:
Where Misty was in her success journey when she realized that she needed to enlist the help of others
Why a key component to running a business effectively is having the help so that you aren't focusing on the activities that don't bring value to your business
The importance of having coaches and mentors to support you as you scale your business
How Misty helps new agents on her team help them find success quickly
The SOLD in Central Iowa onboarding processes and how it differs from other real estate teams
How Misty leverages her contacts to recruit new agents to the team
The importance of developing systems as you expand and enlist the help of others
How to Scale Your Real Estate Business Successfully
When people think about scaling their business, they often worry about the cost, the added responsibility of having an employee, and how they're going to train someone new. Entrepreneurs are naturally anxious when they're outsourcing for the first time — but if we shift our perspective from "what is this person going to do for me?" to "what am I going to do for this person?" then we become much more comfortable with the process of scaling.
So many agents on their success journey fall into the trap of having a person be their key player rather than a system, and when that person leaves, then they have to start all over again. You have to have processes in place on the back end to help your team and drive your day-to-day responsibilities forward.
As the business owner, you can allow your business and the systems you've created to elevate another person's life and have faith that their success will become your success or the organization's success.
When you find the right people to add to your team and train them effectively, then those people will grow and evolve. Even if they graduate from you at some point down the line, it will not only have been an enriching experience for you both; you will be confident that you have such a sound system in place, you can bring another amazing human into the system and let their life be elevated too.
Putting Systems into Place
When you don't enlist the help of others, you're basically doing the assistant's job rather than focusing on profitable activities. Often what happens in the real estate industry is that we focus on presenteeism or a feeling of busyness to the detriment of sitting down and actually figuring out what we need to do to take the next step. Misty talks us through what she means by non-dollar-productive activities versus dollar-productive activities and where she was in her success journey when she realized that she needed to implement systems around her sales processes.
Entrepreneurs are hard-wired to keep on going even when they don't quite know where they're going or how they're going to get there. But at the end of the day, you need to get your back end organized so you can concentrate on the activities that take you forward. Misty dives into why the idea of a sales script in real estate is often stigmatized and explains why incorporating a system into your sales process is just as valid as incorporating it elsewhere.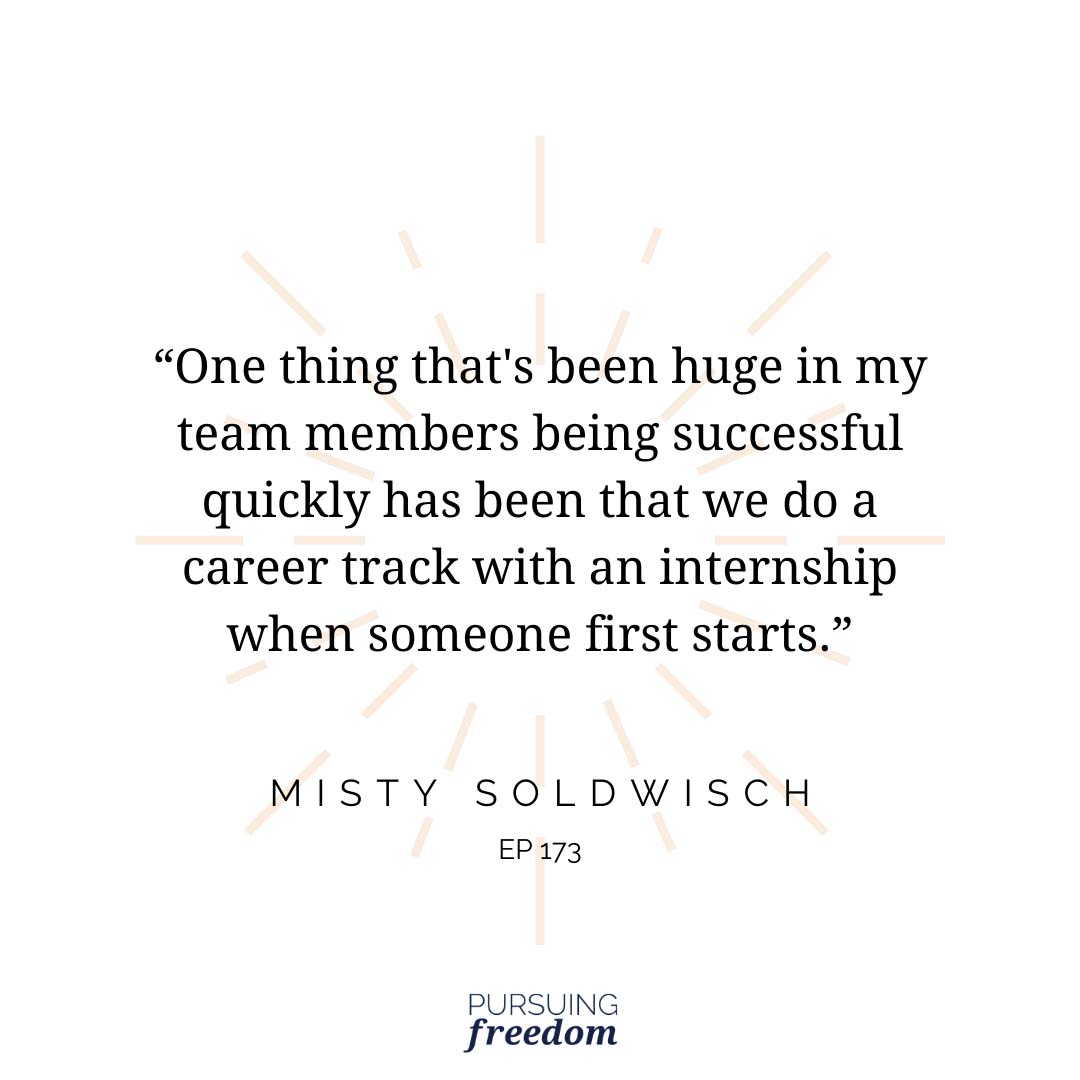 About Misty Soldwisch
Licensed to sell real estate since 2000, Misty has been a Broker/Owner since 2007. She enjoys the challenge and the honor of helping buyers and sellers achieve their real estate goals with her team of dedicated agents who all have specialized roles for their part of the real estate process.
While Misty had great success with my prior brand affiliations (I was the No.1 Team Leader for four years), she jumped at the opportunity to partner in 2017 with Better Homes and Gardens Real Estate. It is an incredible combination of a trusted, quality brand backed by a media powerhouse – great technology, grounded in the traditions of home!
How to Connect With Misty Soldwisch:
Balanced Growth Course:
Additional Resources: