How to Make 7 Figures in Real estate, with Jess Lenouvel
Episode 137:
Learn how to make 7 figures in real estate during this episode with Jess Lenouvel. Hear insights about:
Jess's real estate journey
How to make 7 figures in real estate and achieve financial freedom
How to find a strategy that aligns with your strengths so you can avoid burning out
Different ways to build relationships a scale
How to consistently generate closes so you can focus on other areas of the business
The best tools and technologies for achieving growth and scale
How to use social media and content creation to grow your business
How to Make 7 Figures in Real Estate Without Burnout
Jess Lenouvel is the founder and CEO of The Listings Lab, a virtual training and mentorship program for real estate agents to get them from 6 to 7 figures. She is a real estate expert with more than fifteen years of experience in the field, and in this episode of Pursuing Freedom, she is here to share her story with us. During our conversation, Jess explains how to make 7 figures in real estate so we can achieve financial freedom. She teaches us the Listings Lab philosophy and explains what it takes to move from near burnout to living the dream life!
If Nothing Changes, Nothing Changes
One of the most amazing things about real estate is the diversity of individuals who have achieved success without burning out. With the right approach, we can find a path to success that naturally aligns with who we are. There is no secret for how to make 7 figures in real estate, you just have to stop approaching your business with a strategy that worked for someone else. The path to freedom can be difficult to identify, but the path to burnout is painfully obvious. When we are in that position, it is difficult to see the bigger picture because we are buried so deep in our work. If nothing changes, nothing changes—you have to take action to build a business that supports your dream life. Luckily, acknowledging that there is a problem is the first step toward success.
Building Relationships at Scale
If we don't have full control over the lifeblood of our business—a way to consistently generate new business month over month—then we really don't have a business. Whether you are looking to put more time back into your day or you want to figure out how to make 7 figures in real estate, it all goes back to the basics. Most of what we are taught to do is 1-to-1; If we want to achieve time and financial freedom, we have to start building relationships at scale. On our podcast, Jess explains the different types of content and activities she uses to take those relationships from stranger to client.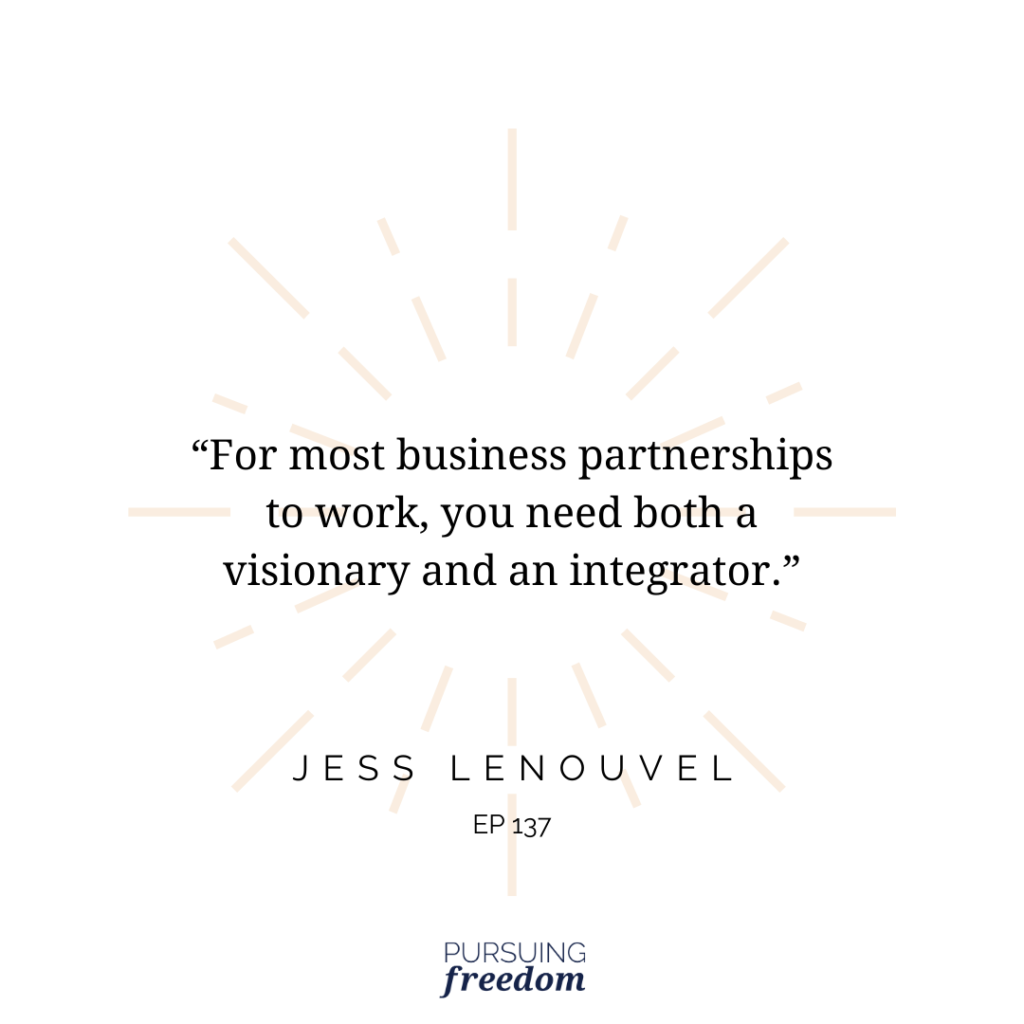 About Jess Lenouvel
Jess Lenouvel is a Real Estate Expert and Founder and CEO of The Listings Lab, a virtual training and mentorship program for Real Estate Agents to get them from 6- to 7-figures. With over 15 years of experience, Jess helps agents overhaul their advertising and scale massively while leveraging the power of online marketing. Instead of relying on old-school, traditional methods used in the industry, she uses strategies developed through partnerships and real experience. Now as Founder of The Listings Lab, she has helped 1,000+ Real Estate Agents create a track record of huge results.
How to Connect With Jess Lenouvel
Balanced Growth Course:
Additional Resources: