From Burnout to Boat Life with Torrey Benson
Episode 192: From Burnout to Boat Life with Torrey Benson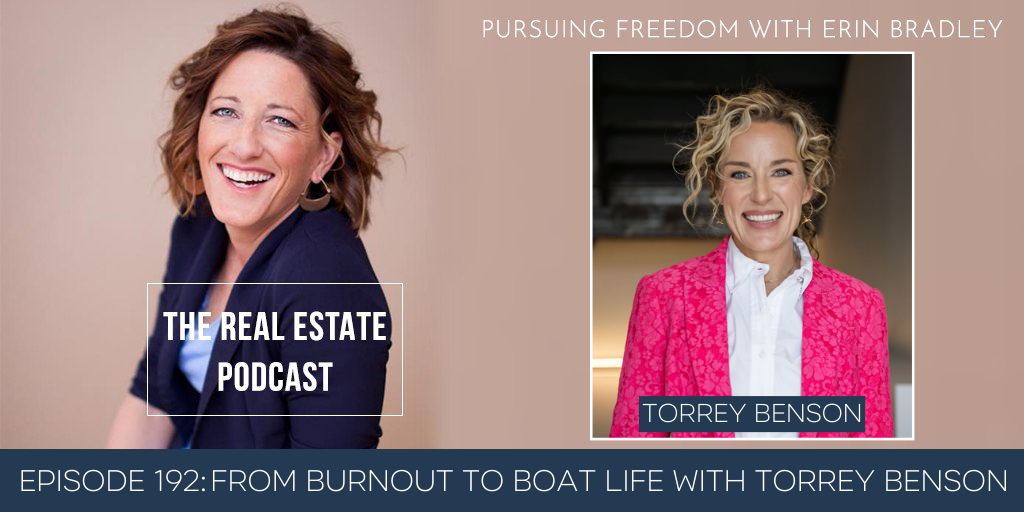 How Torrey is "building a life she doesn't need a vacation from," and how she went from real estate sales to full-time living on a catamaran with her family.

Why Torrey says, "If you don't have a team, you're not going to succeed."

How to get over the stories in your head and "pick up the damn phone!"

Mid-life crisis or mid-life awakening?

How you too can pave your path to financial independence!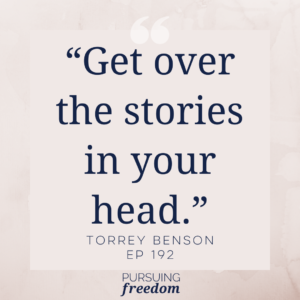 About Torrey
Dream it.
Torrey Benson has the energy, experience, and focus necessary to successfully navigate the ins and outs of sophisticated real estate transactions. Her real estate training began as a child, at home in the western suburbs of Minneapolis, Minnesota. Torrey's dad pioneered Corporate Real Estate Services and more specifically, Tenant Representation in the Minneapolis area. She grew up with family dinner conversation centered on possibilities, client relationships, deals, the value of hard work, integrity, and service. Real estate is in her DNA.
Do it.
Torrey started her career in International production at E! Entertainment Television in Los Angeles, CA. After years of sand & sunshine, she followed her passion to Colorado in search of mountains to ski. There Torrey navigated many commercial transactions and development projects in Denver and Vail. After years of dedicating herself to the best path for her clients, Torrey is now laser focused on adding properties to her own portfolio and teaching women how to do the same. From her home base in Bozeman, MT she connects, discovers and executes.
Live it up.
When she isn't bent on discovering the next great investment areas and properties, you'll find Torrey with her husband, two little girls and a big Bernese Mountain dog seeking balance in the great outdoors…
Floating on fresh powder at Bridger Bowl. Walking downtown for a glass of wine. Hiking through the wildflowers. Learning bank turns on the mountain bike trails. Floating rivers. Exploring with the camper. Waterskiing at the lake. Sailing ocean waves.
It's all about finding JOY on this journey…
How to Connect With Torrey
Resources
Girls Stop Apologizing by Rachel Hollis
Miracle Morning by Hal Elrod