Lifestyle and Business Design in Real Estate, with Erin Bradley and Jim Remley
Episode 118:
Real Estate Business: What You Will Learn:
Why surviving success can often be more painful than getting there in the first place
How to enjoy the freedom and flexibility the real estate business offers
The caregiver mindset, and how it will help you enjoy your journey to success
Why structure is so important in achieving the time and financial freedom you seek
Authentic vs. organic growth in real estate
My process for scheduling and time blocking
How to master the art of subtraction so you can free up more time in your day
Finding Balance in the Real Estate Business
I recently had the opportunity to join Jim Remley on his podcast called "e-Real Estate Coach." It was such a great conversation that I wanted to share it on Pursuing Freedom in the hopes that it will bring you value! Jim is a nationally recognized expert in the real estate business, and he leads one of the largest real estate firms in the state of Oregon, closing 2500 transactions a year. He is an accredited author, coach, and speaker. And in this episode, Jim and I discuss many different topics related to lifestyle and business design in the real estate space!
The Caregiver Mindset
Most of us got into the real estate business to achieve some level of time or financial freedom. However, surviving success can often be more painful than the journey it takes to achieve it in the first place! Whatever flexibility means to you, you won't be able to enjoy it if your fears prevent you from achieving the success you seek. On the other side of that equation, you also won't be able to enjoy the freedom of being your own boss if your business is growing so rapidly that you work to burnout! Balance in this industry comes from enjoying the process and loving what you do every step of the way. You want to be a connector, a servant, and someone who helps their clients in all aspects of their life. That is key to success!
Structure is NOT Suffocating
Now, on a tactical level, serving others alone will not get you to the level of success you want to achieve. Especially if you are approaching it in a way that allows other people to cut into your personal time with no boundaries in place. However, the caregiver mindset is a fundamental philosophy that WILL help you stay on track! You still need to have a concrete gameplan in place, with clarity around what your vision of success looks like. Contrary to popular belief among free-spirited entrepreneurs, structure is not suffocating. Scheduling, time blocking, and single-tasking will help you make sure that—even on your worst week of the year—you are still moving the needle and inching toward your goals!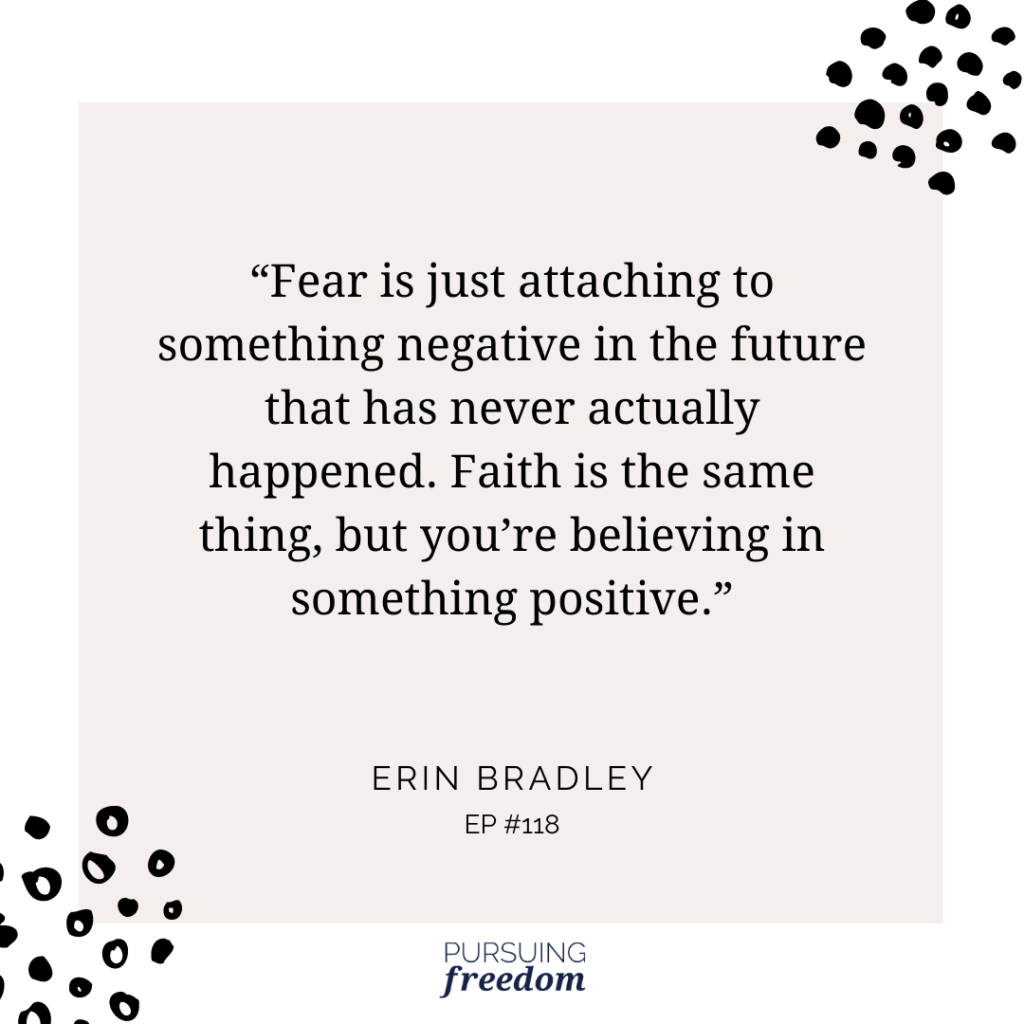 About Erin Bradley
Erin Bradley is a speaker and business coach, bestselling author, and host of the real estate podcast Pursuing Freedom. As a mortgage lender, Erin learned the hard way just how hard entrepreneurship and success in sales can be. From flat broke to 6-figures, and then to burnout, Erin and her team have been through it all! Erin operates under the mindset that you never give up, and you never settle, in life or in business. Anything is possible when you have the right mindset, great systems, and an amazing team. Erin is passionate about helping others design their ideal life, then create a business that is a vehicle to support that lifestyle, rather than rob you of it. And she's on a mission to help you believe in, and achieve your biggest dreams!
About Jim Remley
Jim Remley is a nationally recognized expert in the field of residential real estate. Entering the real estate industry at the age of 19 he began an unlikely rise from college dropout to real estate Rock Star by becoming ranked in the top 1% of REALTORS® nationwide. Jim shattered sales records by listing over 150 properties in one twelve-month period. At 24 he opened his first Real Estate Company and grew the company to 17 offices becoming the largest independent real estate company in the State of Oregon.
After selling the firm Jim went on to become a sought-after instructor for the National Association of REALTORS as well as the co-founder of the Luxury Home Council. As the author of the prestigious Accredited Luxury Home Specialist Designation (ALHS) and three bestselling books including Sell Your Home in Any Market Jim has appeared on numerous television and radio programs and been interviewed on CNN's Open House.
Today Jim leads one of the largest real estate firms in the state of Oregon closing 2500 transactions a year and nearly a billion dollars in sales volume a year with just over 160 active Brokers. As a current Real Trends 500 Broker leading one of the real estate firms in the country Jim has one mission – to create abundance through simplicity of action.
How to connect with Erin Bradley:
How to connect with Jim Remley:
Balanced Growth Course:
Additional Resources: